The simple fact that it's Friday brings me lots of joy. I'm also scheduled to have a 3-day weekend. I took the day off on Monday to spend V-Day with Sean (since he's now off on Mondays), but work has gotten a bit insane and I may have to go into the office after all. We'll see how the rest of today pans out.
But, I'm happy to share many other things that bring me joy today:
This certainly isn't a particularly beautiful picture, but there are so many parts of it that bring me joy. My puppy of course—
Mr. Oliver
! And the fact that the back door is wide open, reminding me of breezy summer days and warm temperatures. See that green stuff in the background? That's what we call grass. If you live in these parts it might be easy to forget by this time of the year, but somewhere under all that ugly snow is more of it just waiting to bring us some joy this spring!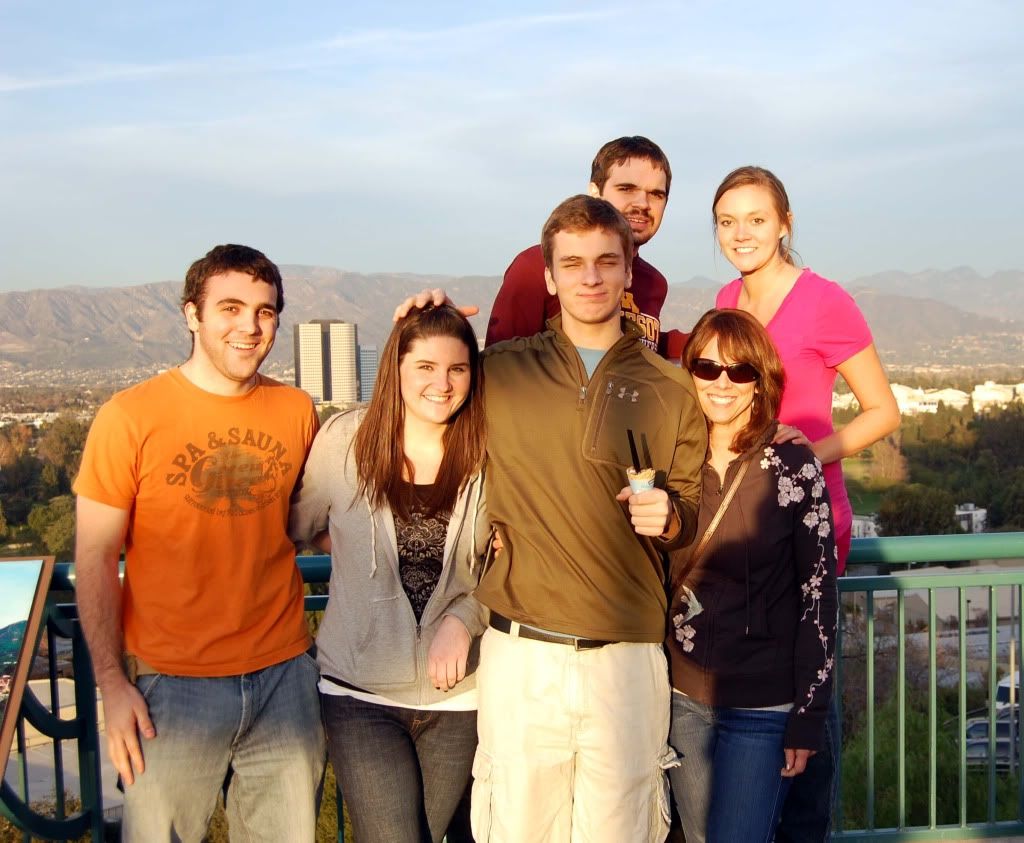 Again with the sun! This picture was taken while we were on vacation in California with Sean's family last winter. See the beautiful woman on the far right, with the flowers on her sleeve? That's Sean's mommy, my (hopefully, pretty please) future mother-in-law. Well today is her birthday! Happy birthday!! She looks as young as everyone else in the picture doesn't she? She brings me lots of joy. Plus, it brings me joy that we all get to come together tonight to celebrate her and everything we love most!
Please pardon my triple chin, but this picture brings me lots of joy. This was the first picture Sean and I ever took together. I remember obsessing over how adorable it was and showing it to all of our friends at work who knew about my growing "crush" on him (more on the story of how we met to come later). I can't get over how curly his hair is or how little he looks. Being that I'm slightly addicted to pictures, we've since taken dozens more pictures of the two of us in the last 6 ½ years (many that are much better than this), but knowing this was the first one always brings me joy. And since V-Day is just around the corner, it seemed fitting. Love you!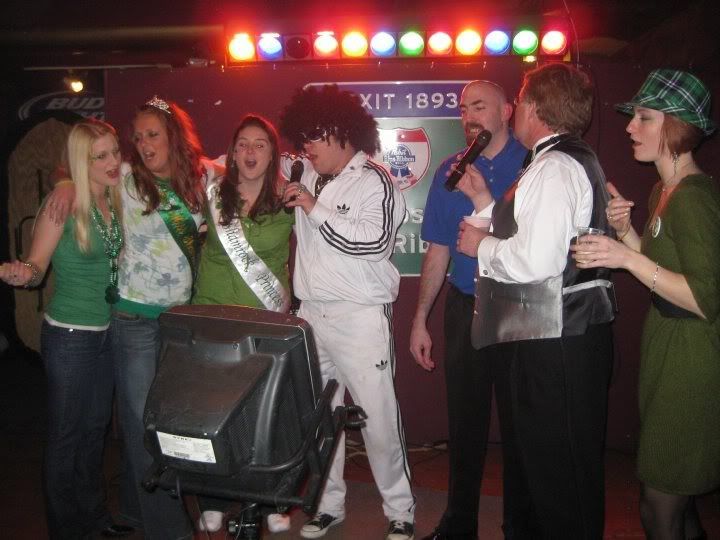 Last year I ran for Miss Shamrock (another story I have to tell!) and this was taken one night while we were out selling buttons and celebrating the impending holiday. We are belting out "We are the World" alongside the local Afro Super Stars. My goodness this photo, and
this video
, bring me so much joy! I had so much fun with the people. Tonight they kick off their new season and I can't wait to get out and celebrate sometime soon.
I could probably go on forever, but I'll save some for another day. We have a busy weekend ahead, how about you? Happy Friday!