It feels a little late for a weekend update, but I had today off so technically my weekend is just ending now (warning: lack of photos to capture the weekend because I was terrible about remembering!).
We had a busy weekend. It flew by, like most weekends do. On Friday night we celebrated Sean's mom's birthday. I forgot my camera so have no pictures of the night. Fail! But we had a good time. I made stuffed shells, french bread, and ceasar salad. I was a little worried about how it would turn out, but it was delicious and everyone seemed to enjoy it. It was even a low-fat recipe. I'll make note to share it on here sometime!
While Sean worked on Saturday, I went to the gym and then cleaned our house top to bottom. It's been a while since it's gotten a deep clean, and it feels great to have it over with. It was Hockey Day in Minnesota and we certainly celebrated. First we went to my brother's hockey game.
They were playing our alma mater, so it's always fun to see familiar names and faces. Plus, they won in overtime!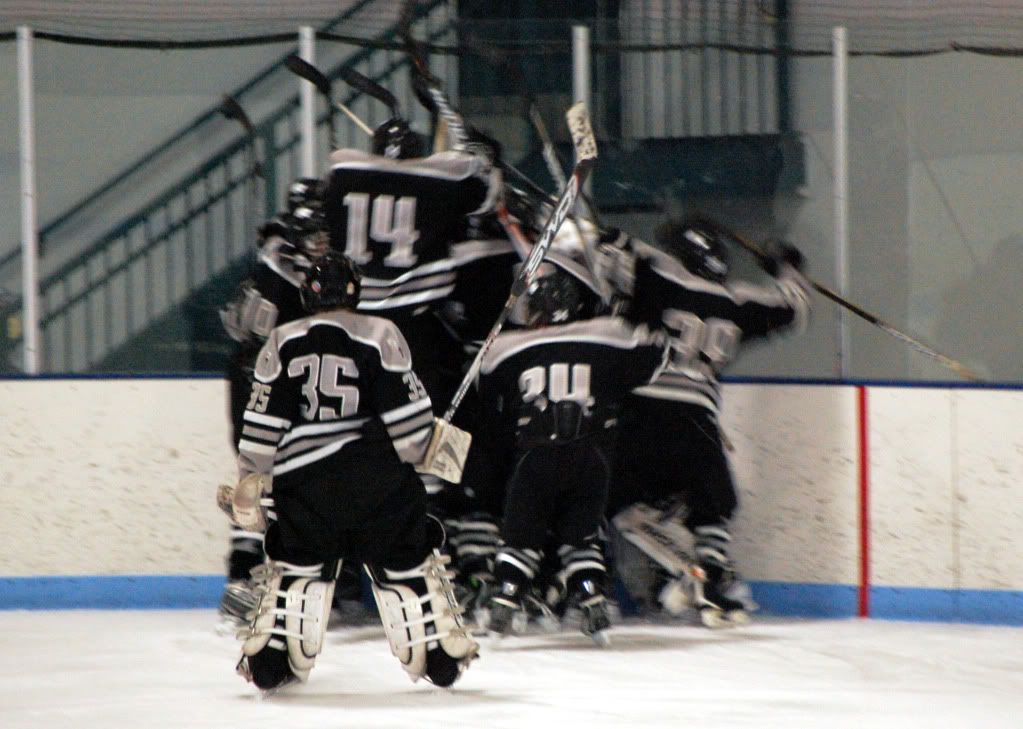 After his game, we went to the Wild game. We got tickets for Christmas and it was surprisingly our first game of the season. Sean and I are big hockey fans, so we always enjoy a night of hockey. The night ended well with another win: Wild win 3-1 over the St. Louis Blues. I remembered my camera this time. The problem? I had taken the memory card out of it to transfer pictures, and never put it back. So I have no pictures of this game either!
Sunday we attended the baptism for Sean's cousin's son and had lunch with his family afterward. Sunday night we went out to dinner with Sean's family to close out his mom's birthday weekend. We have a tradition of Sunday night dinners in his family (whenever possible), and it's always a nice, relaxing way to get ready for a new week.
Even though I had today off, it was an uneventful day. We were lazy most of the morning, and then headed to the gym around midday. After we freshened up, we ran a few errands and then came home and made cookies and dinner together. I'm on day 2 of a sore throat, so sticking close to home was just what I needed on this Valentine's Day.
Busy week ahead - let's make it a good one!