We're buried (again) under several inches of snow over here. Looks like we're going to have at least a foot of snow by the time all is said and done. My little sister is in Washington D.C. with school and they were supposed to come home tonight. Their flight was cancelled and they probably won't make it home until at least Tuesday morning. Exciting adventure for them!
Now, for a recap of our weekend!
Friday
Work was busy, busy, busy. But we used lots of humor to keep our minds off the impending doom.
Went to dinner with Sean, my mom, Sean's mom, and his brothers. Good food, really sweet and thoughtful gifts, and a great way to unwind from the week.
Finished the night off by snuggling on the couch with Oliver - my favorite!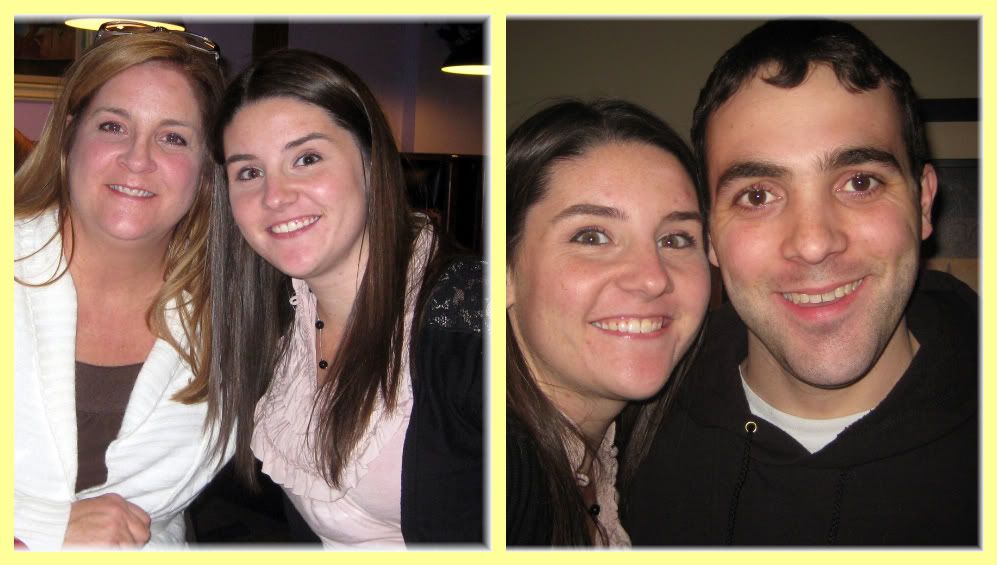 Saturday
Got a great workout in mid-morning.
Did some shopping and found a few great deals (and scoped out a few things I'll be keeping my eye on as spring heats up).
Went to my brother's last hockey game of the season (a victory, but kind of a slow game).
Went bowling and had a late dinner with one of my best friends (we were going to meet others but it didn't end up working out).
Finished the night off with a Shamrock Shake - the season is upon us!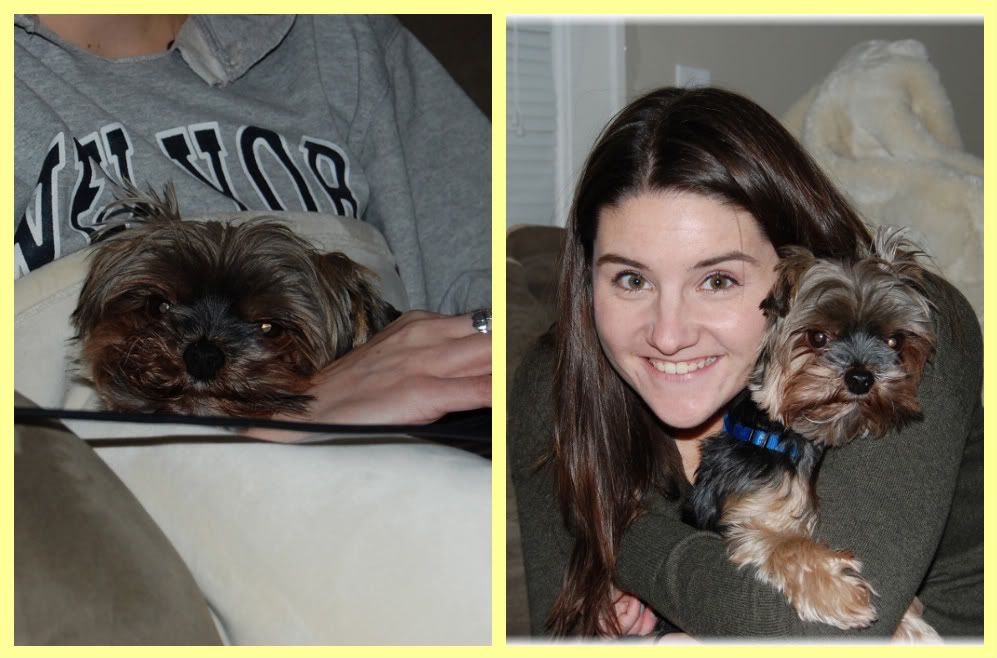 Sunday
Went to mass with my mom and brother.
Had lunch with my mom at one of our favorite local breakfast-food spots.
Got a couple rounds of snow removal in (our snowblower is broken again, but thankfully we borrowed my mom's for the night since she won't get to it till tomorrow).
Had a wonderful dinner with Sean's family to celebrate the end of my birthday weekend.
Finished the night off with some more snuggling with the puppy - and prepping for the long week ahead.
Let's make it a great week - praying for good news, positive attitudes, and safe commutes!
(I was bad about photos again this weekend; it's hard to remember my camera when I'm bundling up to go out in the frozen tundra all of the time!)