Almost every Sunday night we have dinner with Sean's family. Since his mom and one of his brothers are out of town right now, we were on our own for dinner this Sunday. It's been a while!
So I decided to take the opportunity to make something for dinner that isn't one of our weekly staples. We settled on Shepherd's Pie. I've been wanting to try this new Weight Watchers recipe I came across. Before I met Sean, I had never heard of Shepherd's Pie. His mom makes a delicious one, though, and it's definitely one of his favorites.
The WW recipe is a little different than Sean's mom's recipe, but I was pleasantly surprised by how well it turned out. I modified it just a little. I think it tasted great (Sean gave it his seal of approval, too) and it's really not terrible in the nutrition department either (7 pts, if you're a "counter"). Shepherd's Pie typically calls for ground beef, but this recipe calls for ground turkey. We've been susbtituting ground turkey for almost every meal that calls for ground beef (burgers, tacos, sloppy joes, etc.) for over a year now. Some people may not like it, but we actually really enjoy it. You can hardly tell the difference, and it's much better for you.
Anyway, on to the recipe...
Here's what you'll need:
2 packages Simply Potatoes traditional mashed potatoes (you can make homemade mashed potatoes, but I was lazy and used these instead)
2 tsp olive oil
1 cup onion, diced (I didn't use this either, but added a dash of minced onion instead)
2 medium carrots, diced
2 stalks celery, diced
1 pound ground turkey (we use extra lean)
3 Tbsp flour
1 Tbsp rosemary, fresh (we didn't have any, so I skipped this ingredient)
1 Tsp dried thyme
1/2 tsp salt
1/4 tsp black pepper
2 cups canned chicken broth
Preheat the oven to 400°.
Dice the onions, carrots, and celery.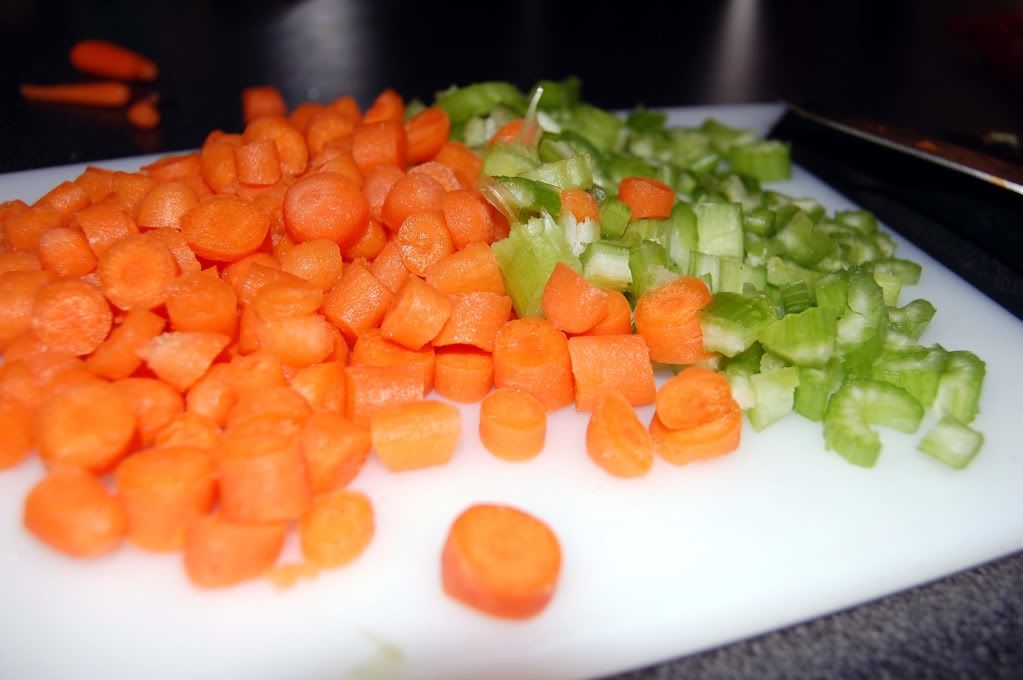 Put the Olive Oil in a large skillet over medium-high heat. Add the onions, carrots, and celery and cook until soft (about 3 minutes).
Add the ground turkey to the pan and cook until brown; breaking up the meat as it cooks.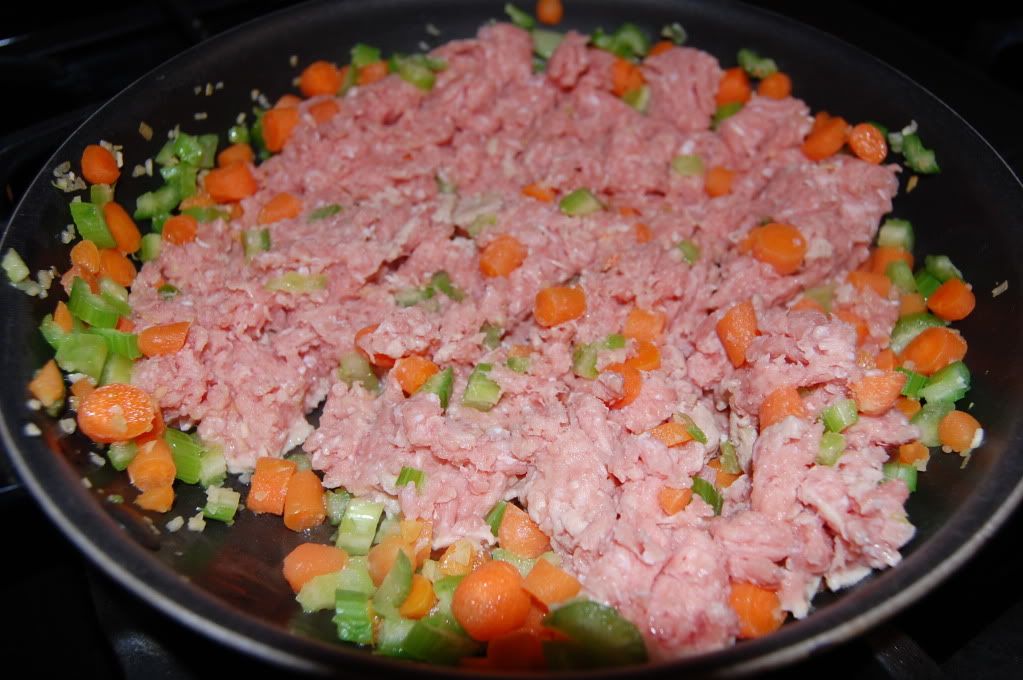 When the meat is browned, add flour, rosemary, thyme, salt and pepper; stir to coat. Then add the broth and bring to a simmer. Simmer until the mixture thickens a little (about 3-5 minutes).
Transfer the turkey mixture to a 9 x 13 baking dish and spread it evenly across the bottom.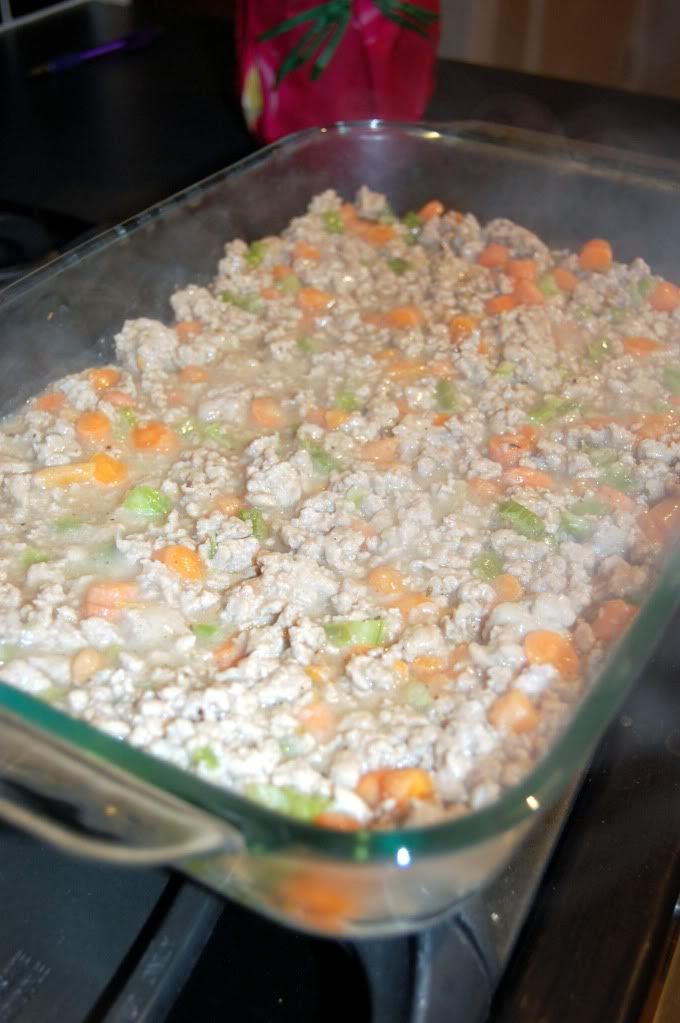 Stir the simply potatoes and spread them over the top of the turkey mixture evenly.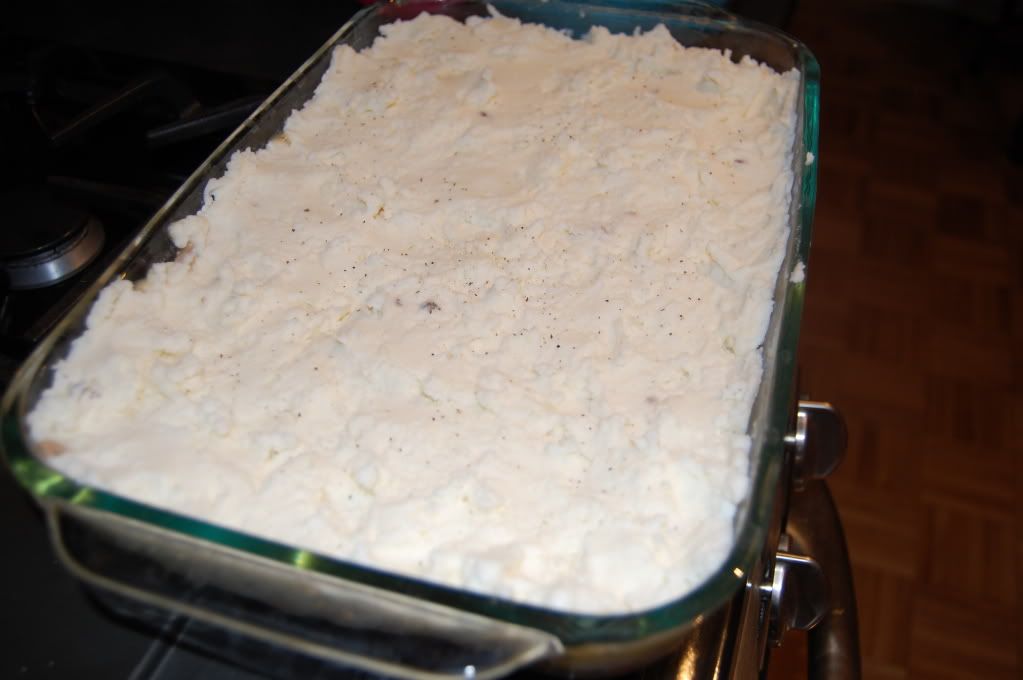 Bake for about 30 minutes, or until potatoes are golden. I got a bit impatient and took it out before they were completely golden (after 30 minutes of baking), but it still tasted great.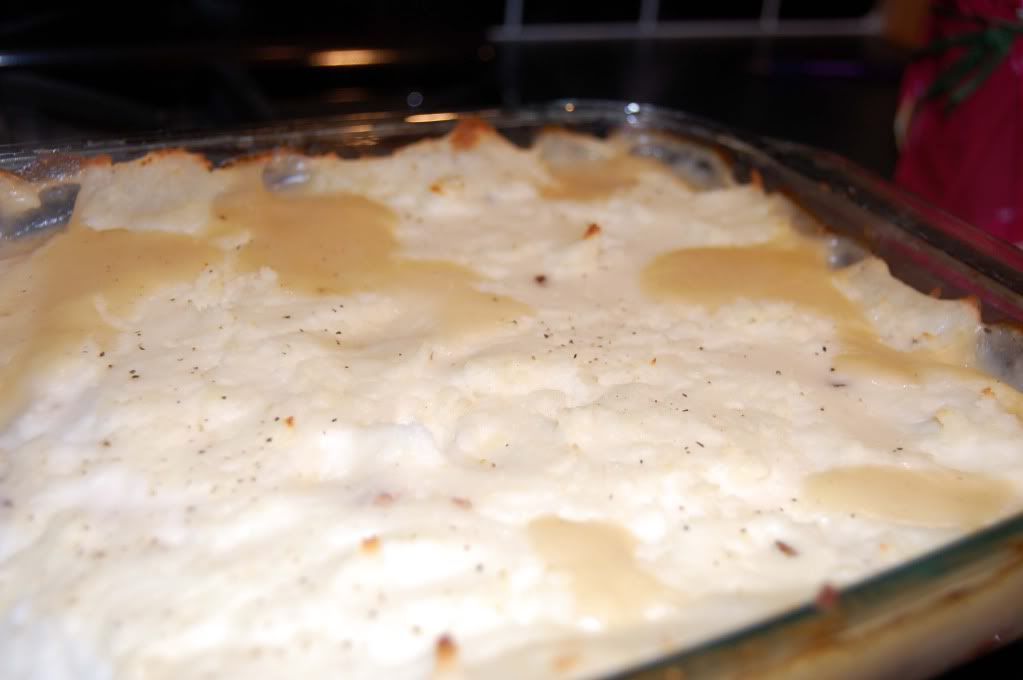 Serve and enjoy!
There are lots of variations of Shepherd's Pie (and you can really add whatever vegetables you like), but I found this to be a light and tasty recipe that we're sure to make again.
Happy Monday!