Today flew by. That's usually a good thing (especially on a Monday) but instead it just felt crazy. I found myself repeatedly doing a double take at the clock. Every time I sat down at my desk my blood pressure shot through the roof as I pounded away on my keyboard trying to make it through the dozens of emails piling up in my inbox before having to retreat to yet another meeting.
I'm considered a member of the "creative team" in our department. But back-to-back meetings and short, intermittent bouts of desk time tend to stifle creativity if you ask me. So while days like this might fly by as I run from meeting to meeting, I still feel significantly less productive and increasingly stressed out.
I guess busy is a good thing. It tends to mean a bit of job security and certainly keeps me from boredom (read: doing things at work that shouldn't be done at work). But busy got the best of me today.
So while I had great intentions of jumping into a new week with blogging bliss, it fell by the wayside today. Tonight, we're attending a dinner and reception where Sean's uncle is receiving an award for his great achievements in communications and journalism. Since that was my major in undergrad, and I kinda sorta still do that stuff for a living, I think it will be very interesting and am definitely looking forward to it.
So needless to say, the time I have for writing something actually worth reading amounts to a big fat ZERO today.
So I'll leave you with 1 quick highlight from each day of my weekend.
Friday: We had our second night of softball and played very well. Won both games, had lots of fun, and went out for dinner and drinks afterward.
Saturday: Watched the sun come out just in time to see two of our friends get married. Laughed all night long with great friends, dinner, dancing, and celebration (a few photos below).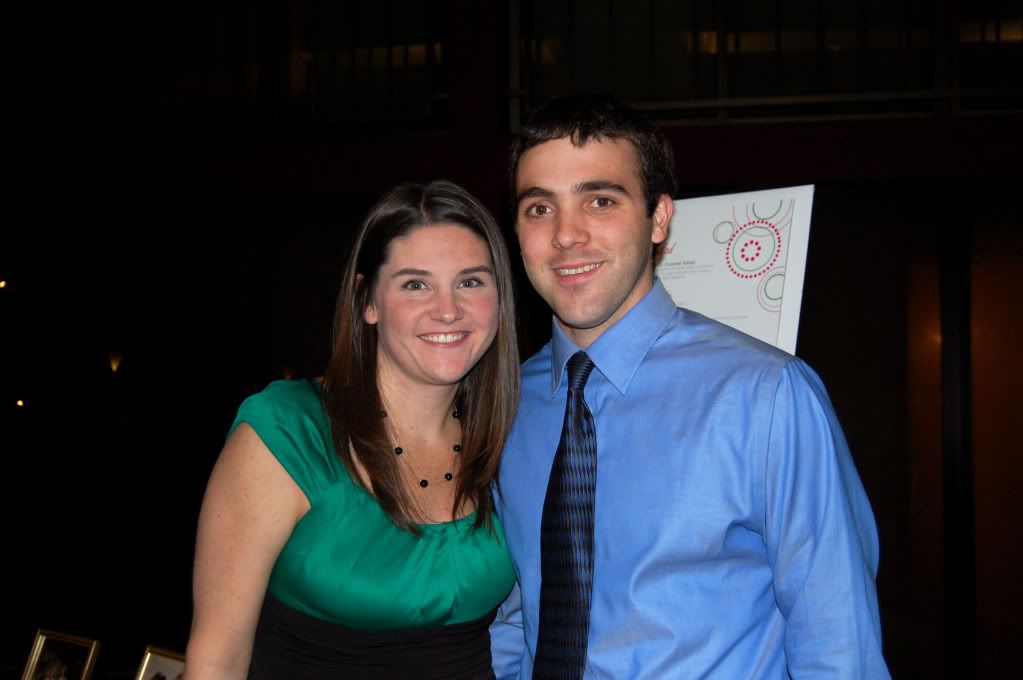 Just noticed that I'm pretty sure we both wore these exact same outfits to a different wedding last fall. Oops! This was a different audience though (only 1 person was at the same wedding this time), so we'll pretend it's not a fashion faux pas.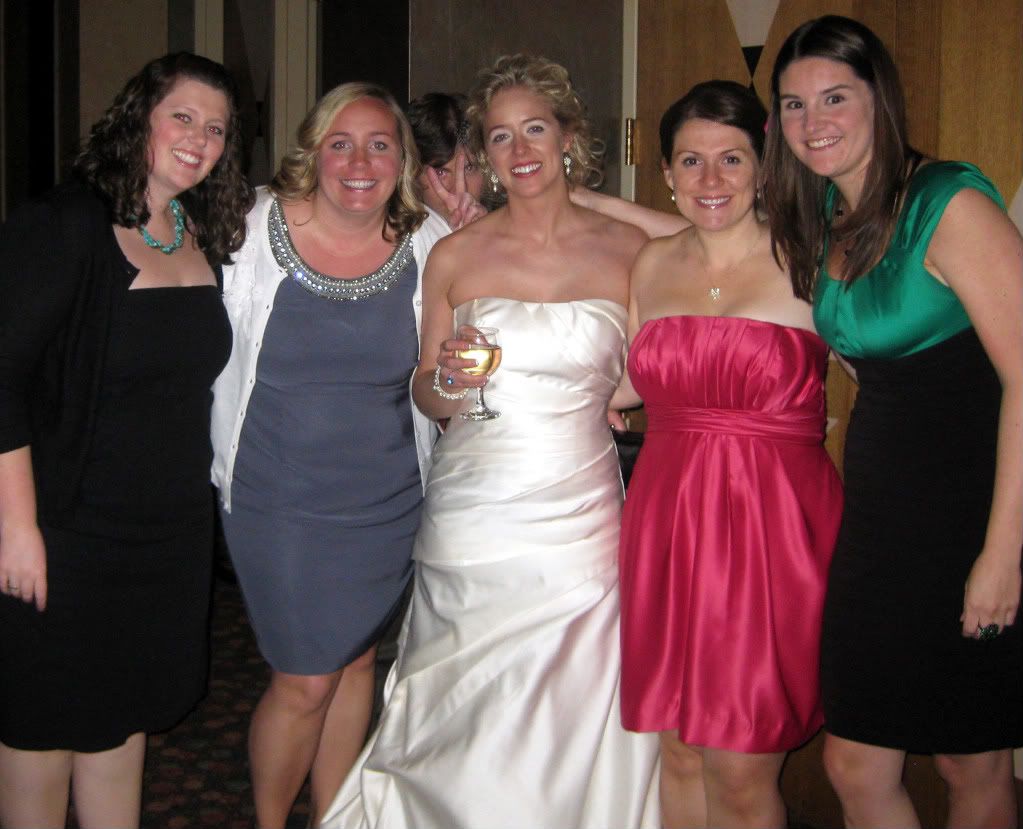 Love these ladies!
The cool kids' table. Actually, I just thought this was a pretty picture, but we did have a fun table, too!
Sunday: Cleaned the whole house (well, half of it, since Sean and I did it together) and stayed up way past my bed time watching news coverage about Bin Laden.
Hope you all had great weekends and an even better Monday. Here's to being 1 day closer to the next weekend already!