Weekends are good for the soul, and this weekend was especially good for mine.
It was full of family time and relaxation and nothing more than simple contentment.
Friday we ordered pizzas and watched the World Series with friends, including baby Charlotte. I've mentioned her quite a few times before—can you tell I just love her to pieces?
Sean's brother and his girlfriend came in town for the weekend (they're living in Denver right now), too. We spent most of Saturday together and it was just perfect. By Saturday night, we sat around the dinner table and I couldn't help but think about how this was my ultimate happy place. All of us back together again. And my mom joined us too, so I was literally surrounded by some of my very favorite people.
The night was full of laughter, wine, and wedding talk. The boys retreated to watch the hockey game not long after we started playing church music and talking colors, but they were great sports. We ended the night with frozen yogurt—my new favorite obsession.
Sunday morning, us girls got manicures and pedicures. I almost fell asleep in my chair, no kidding.
I honestly almost cried on Sunday afternoon when it came time to do my grocery shopping and return to our normal routines. It wasn't too terrible. Sean and I did some yard work and made a yummy dinner, and settled in for bed almost an hour earlier than usual. But man I would have loved for this weekend to last just a little bit longer.
Bliss. It's the only way to describe how I feel. Can't wait for more weekends just like it!
My terrible success at taking photos this weekend (all by phone):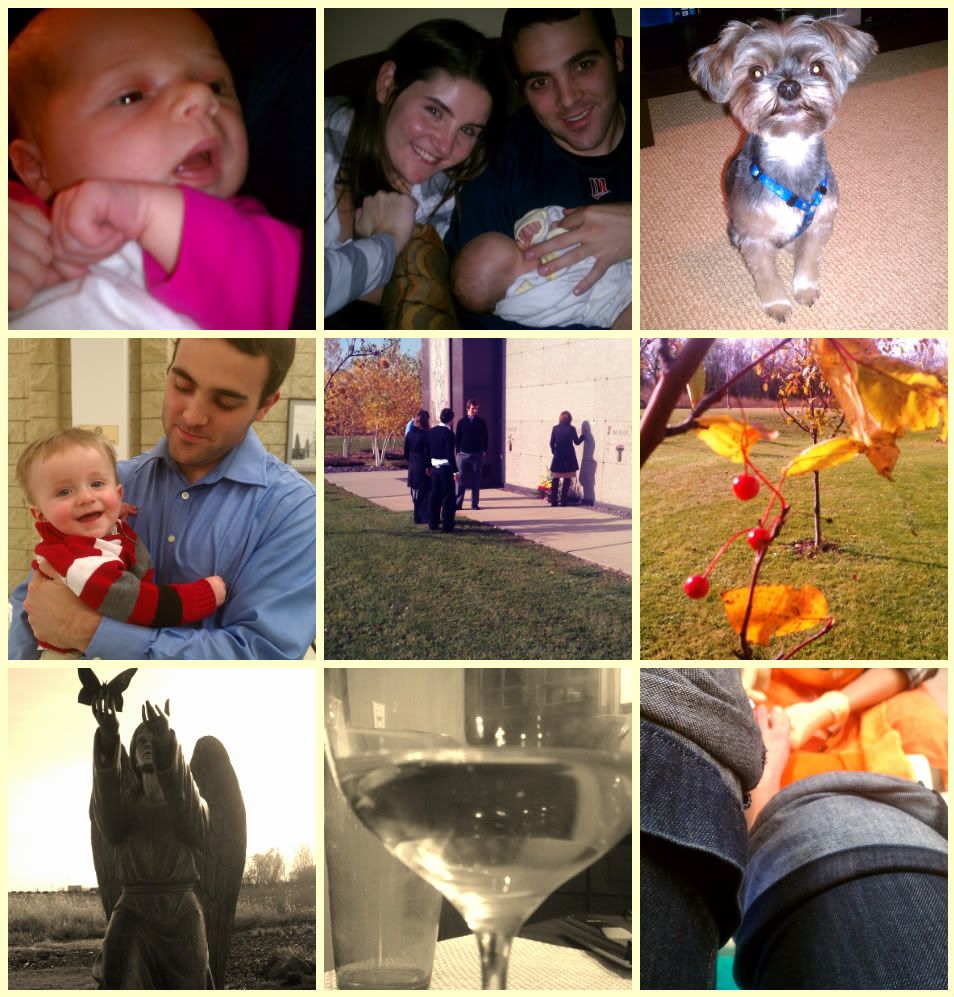 Oh and p.s. - Happy Halloween!