I live for weekends like this one. While I didn't get as much accomplished as I had hoped last week, it was still wonderful.
Friday night we had dinner with my mom, and spent the rest of the evening relaxing. We also spent 2 hours working on our Christmas tree. In order to solve the mysterious problem with the lights on the pre-lit tree, we decided to just take them all off and start over. It was a great idea—at first. Turns out it took us much longer than we could have imagined. More on that in a minute.
Saturday we took care of our usual routine – the gym, the grocery store, errands, a nap. We also picked up the real tree that we get from our realtor every year and delivered it to my mom, since we decided to go the artificial route this year. We put in 4 more hours on the Christmas tree (2 in the morning, 2 in the afternoon). We had dinner at one of Sean's favorite local delis, and amidst the snow that had been falling all day, it was the perfect comfort food. We finished the day by bowling with friends. I haven't laughed so hard in a long time – it was a great night!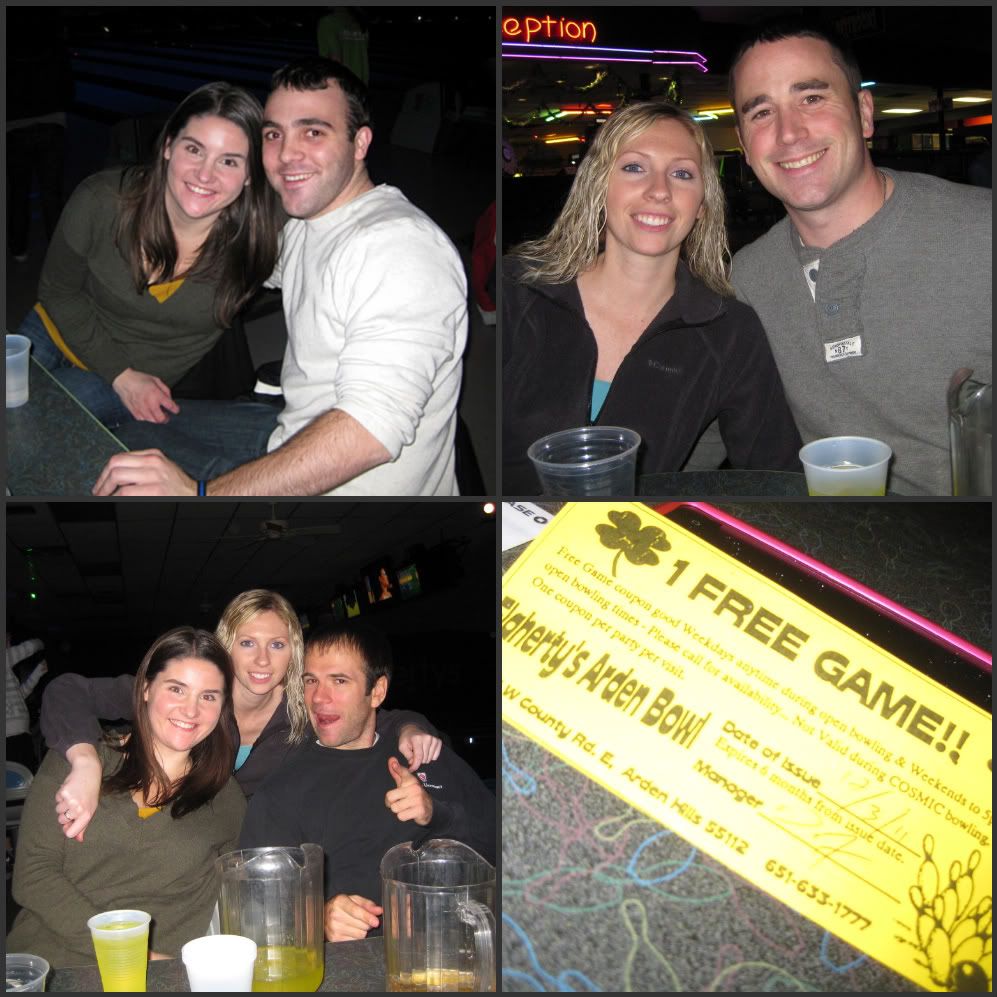 I woke up Sunday determined to get the last of the lights of the tree. Two and a half hours later, the last strand was finally loose. Hoorah! That's 8 ½ total hours, if you're keeping track. Whew! Of course, I was a little Christmas-tree'd out so I haven't had the motivation to decorate it yet, but we'll get there soon.
My body ached from being hunched over the tree all weekend, so Sean suggested I take a bath. Best. Idea. Ever. I practically fell asleep to the hum of the jets and the steam billowing around me.
We finished the day with a few of my favorite things. We had dinner with Sean's family (I tried out a new recipe for baked spaghetti, and it was delicious!). When we got home, I had some hot chocolate while reading a couple magazines.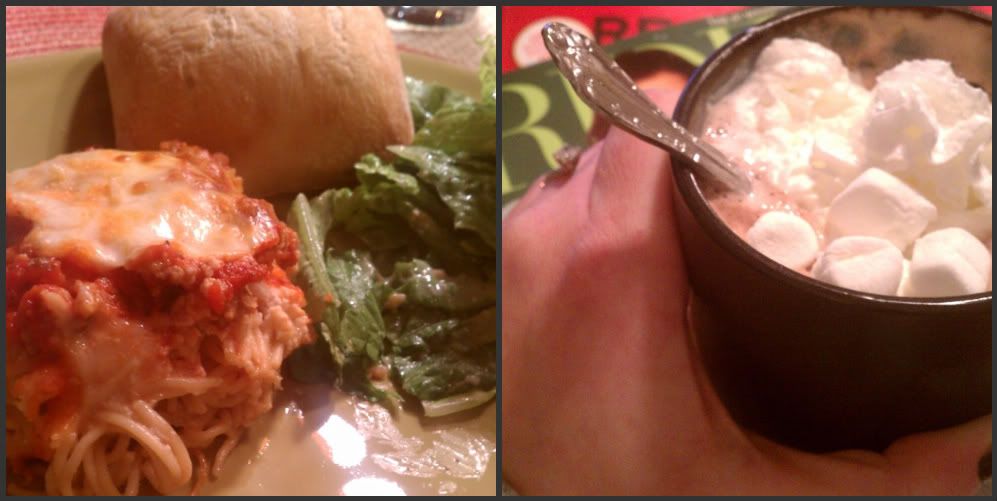 Perfect end to a relaxing weekend!