Sometimes the happiest weekends are made up of nothing more than small, simple moments.
Friday was wonderfully uneventful. It was nearly 80 degrees and I opened my sunroof in the car for the first time all year. I did the grocery shopping a day early. We watched a few of our favorite shows on the couch. I painted my nails green for the coming holiday. Oh, and we discovered a leak in our bathroom and fretted about that for a while. Hey, not everything can go smoothly at once.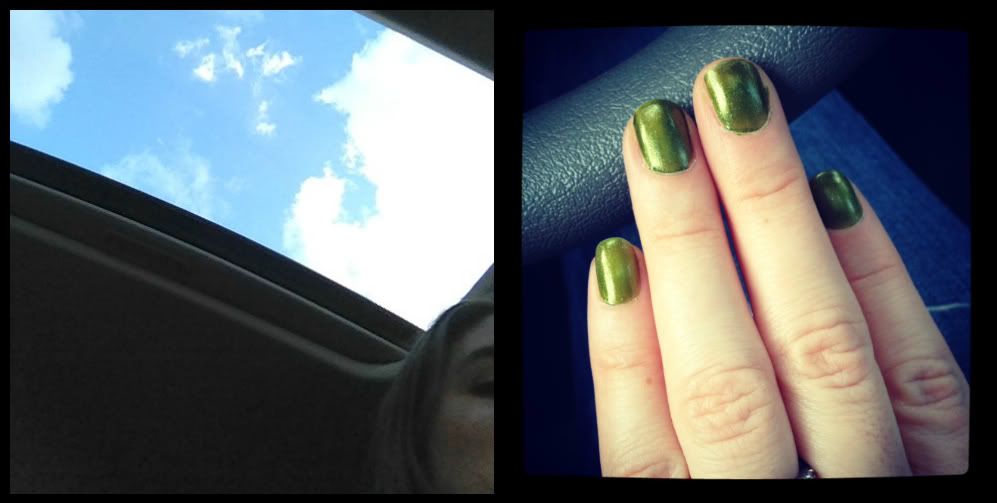 Saturday I woke up early, obviously in anticipation for such a fun holiday. I enjoyed the peace and quiet, leaving the TV off and listening only to the birds sing outside. I whipped up some cinnamon rolls (and by whipped up I mean opened a few cans of Pillsbury cinnamon rolls) with green frosting. We made our way to a friend's house and enjoyed a delicious St. Patty's Day brunch. We attempted to go downtown for the parade, but after nearly an hour of trying t find parking, we gave up and went home. Sean got his nap, so that pleased him greatly. I went to another friend's house to stop in on their Irish party. Sean woke up and we met a few friends for lunch, where my best friend's 5-month old flirted sweetly with the boys. They all came back to our house while we waited for the plumber, who told us the leak wasn't as bad as we thought (and didn't even charge us for the consultation). Sean and I visited Target and added a few more things to our registry. We bought a game and played it while enjoying homemade popcorn.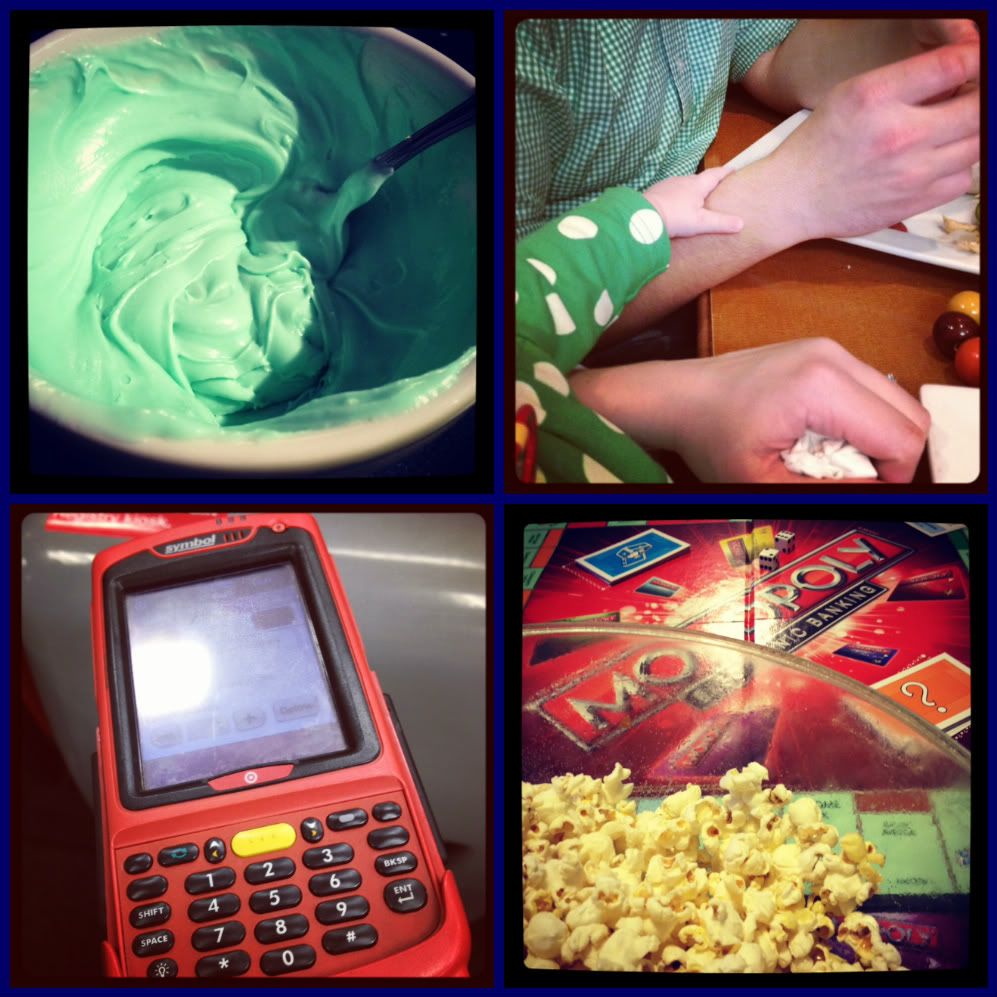 Sunday we went to the gym, to make up for missing our Saturday visit in observance of such an important holiday. I brought my car in for an overdue oil change. After they told me I needed new tires, we paid a visit to Sam's Club to do some price comparison. We got much better tires and saved some money, bonus! To kill time while they mounted them, we enjoyed a snack and leisurely perused the warehouse aisles—dangerous! We restrained ourselves from buying everything we were drawn to, but still managed to spend a pretty penny to stock up on some handy essentials. Later, I finished laundry and prepared breakfast and lunches for the rest of the week. I did some quick shopping with my mom and sister, and then we went to my mom's house to grill out for dinner. Two hours later we were home, the dog was worn out from play time at grandma's, and I still had time to paint my nails.
On crisp, freshly laundered sheets, we fell asleep with the fan humming in the window, a soft but humid breeze floating over us—in March!
Happiness at its finest. Hoping for another weekend just like it in 5 short days.